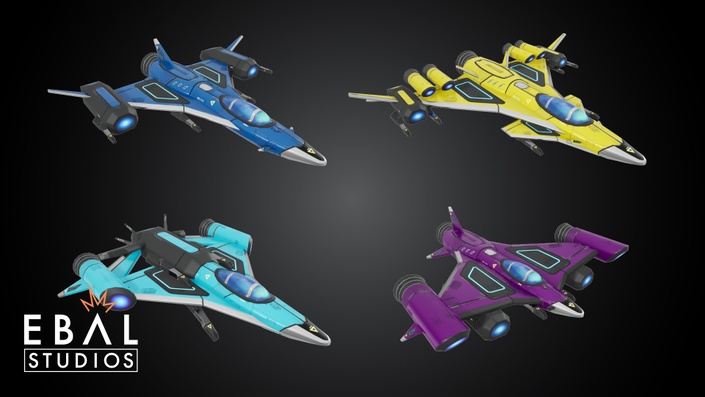 Assets - Star Sparrow Modular Spaceships
Modular starship pieces and textures that allows you to create hundreds of different looking spaceships.
Watch Promo
Create hundreds of spaceship various using this modular asset pack. Mix-and-match different spaceship parts and textures to create a huge amount of variety for your game. Excellent to quickly make your prototype look good, and also great as final game assets.
This asset pack comes with:

8 modular Star Sparrow spaceship parts that can be mixed-and-matched, scaled and altered to make 100s of unique combinations of space ships.
8 different textures which can be applied independently to each part of the spaceship - creating even more variety.
13 prefabs of finished spaceships, ready to use immediately.
2 missile assets.
2 mine assets.
Bonus: An additional 8 unique generic spaceships.
High quality 2048x2048 textures.
Game ready, optimised meshes.
Frequently Asked Questions
How do I download the assets?
The assets are supplied as one or more .zip file. Instructions on how to un-zip and combine these are included in the Curriculum.
Do you have permission to use these assets commercially in games or other projects?
Absolutely, by purchasing this asset pack you have permission to use it in your game or other project and to sell that game or project for money. You DO NOT have permission to resell these assets as stand alone art assets.