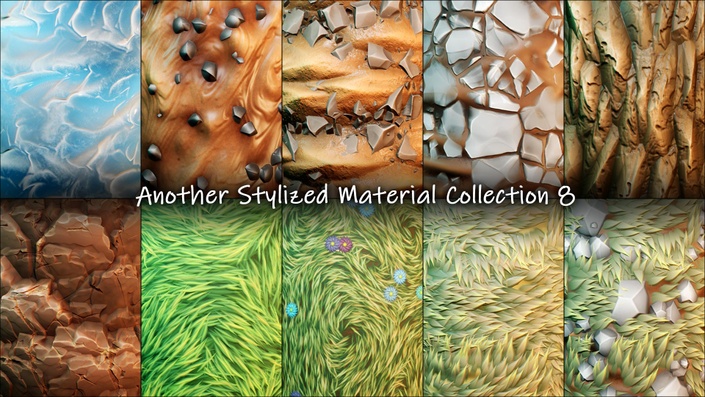 Assets - Another Stylized Material Collection 8 by Another Easy Chapter
Stylized ground textures and handy grass meshes
Watch Promo
A collection of stylized Materials and Textures to bring your world alive! Contains 10 detailed, hand-drawn ground materials with textures.

Technical Details
2 master materials
20 grass card / alpha instanced materials
12 instanced materials
All textures 2048x2048
Frequently Asked Questions
How do I download the assets?
The assets are supplied as one or more .zip file. Instructions on how to un-zip and combine these are included in the Curriculum.
Do you have permission to use these assets commercially in games or other projects?
Absolutely, by purchasing this asset pack you have permission to use it in your game or other project and to sell that game or project for money. You DO NOT have permission to resell these assets as stand alone art assets.