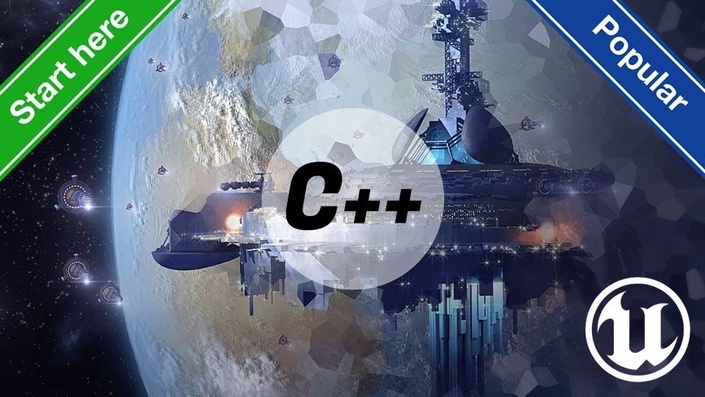 Unreal 4.22 C++ Developer: Learn C++ and Make Video Games
Created in collaboration with Epic Games. Learn C++ from basics while making your first 4 video games in Unreal
Watch Promo

"I'm amazed at how much content this course contains and how effective it is at instilling the concepts. So far it has certainly exceeded my expectations of an online coding course. Highly recommend this course to anyone that wants to learn how to begin coding in C++. Worth every penny."
- Jordan Heaton
This "critically-acclaimed" and "insanely successful" Unreal Engine course was created in collaboration with Epic Games.
Learn how to create and mod video games using Unreal Engine 4, even if you're a complete beginner. Unreal is a free-to-use game development engine used by AAA studios and indie developers worldwide. It can be complex beast to get into, but we break it down step-by-step
Already know Unreal and want to learn VR or Multiplayer? Check out our other Unreal courses, just look for the green leaf for our other world-class Unreal courses.
We start super simple so you need no prior experience of Unreal or coding! With our online tutorials, you'll be amazed what you can achieve. We believe project-based learning is the best way to learn Unreal Engine.
Benefit from our world-class support from both other students, and the instructors who are on the forums regularly. Go on to build several games including a tank game, and a First Person Shooter.
You will have access to a course forum where you can discuss topics on a course-wide basis, or down to the individual video. Our thriving discussion forum will help you learn and share ideas with other students.
You will learn C++, the powerful industry standard language from scratch. By the end of the course you'll be very confident in the basics of coding and game development, and hungry to learn more.
"Any serious game programmer needs to know C++"Jason Gregory, Lead Programmer at Naughty Dog (creators of Uncharted & The Last of Us)
Anyone who wants to learn to create games: Unreal Engine is a fantastic platform which enables you to make AAA-quality games. Furthermore these games can be created for Windows, consoles, MacOS, iOS, Android and Web from a single source!
If you're a complete beginner, we'll teach you all the coding and game design principles you'll need. If you're an artist, we'll teach you to bring your assets to life. If you're a coder, we'll teach you game design principles.
What this course DOESN'T cover...
Whereas this course is already huge, we can't possibly cover everything in that time. Here are some things we will not be covering...
Team collaboration topics.
Editor plugins or modifications.
Physics engine modification.
Multiplayer features.
Note: access to this course comes with an optional, free community site where you can share games and 3D models, as well as connect with other students.
Start to learn Unreal C++ now, you won't be disappointed!

"Amazing and very well done. Especially for beginner / mid level skilled. Good for both C++ and Unreal as a starting point."
- Alessandro Santarini
What you'll learn in this course:
C++, the games industry standard language.

How to use the Unreal Engine 4 Editor.

Git as a version control and backup system.

Object Oriented Programming and how to put it into practice.

Sound effects and audio to add depth to your games.

Game design principles.

Programming patterns and best practices.

Unreal's Terrain Editor to create epic landscapes.

Artificial Intelligence behaviour programming for enemies.

Strong and transferable problem solving skills.

Modern game development technologies and techniques.

A fundamental understanding of computers.

Write code that is clean and to understand.

Unreal Gameplay Framework to make games easily.

Advanced vehicle physics.

Blackboard and Behaviour Tree for customizable AI.

Animation Blueprint for custom character animation.

C++ template programming to reduce repetition.

Vector maths for game play and physics calculations.

"I loved the course, there was a lot of insight given to how the engine works and the c++ explanations was great as well, all throughout the course. Well worth the effort."
- Alex Andersson
Your Instructor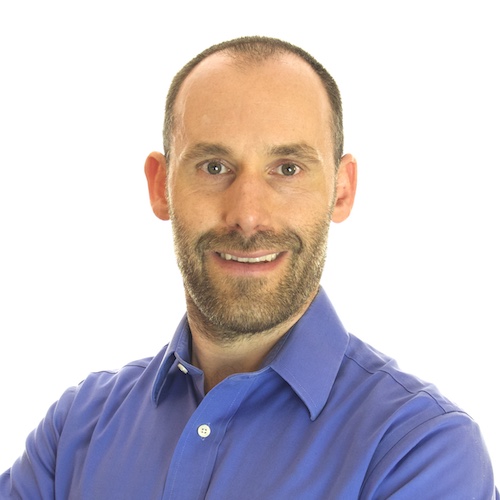 Ben has a degree in computing from Imperial College London, and a physics diploma from the Open University.
He started working for himself at the age of 15, and never looked back. He's explored careers as varied as being a commercial pilot, stunt-man, rock climbing instructor, and more. None of these provided a continued challenge, and stable income in the same way technology did.
After building and selling a home computer support business, he became an angel investor and business mentor in Cambridge UK. He fell in love with teaching game development through one of his investments, and now spends all of his time sharing this passion with people like you.
He can't wait to help you experience the fulfilment, and financial freedom, that having a deep understanding of technology brings.
So why not start learning to make games with him and the GameDev.tv now?
Frequently Asked Questions
When does the course start and finish?
The course starts now and never ends! It is a completely self-paced online course - you decide when you start and when you finish.
How long do I have access to the course?
How does lifetime access sound? After enrolling, you have unlimited access to this course for as long as you like - across any and all devices you own.
What if I am unhappy with the course?
We would never want you to be unhappy! If you are unsatisfied with your purchase, contact us in the first 30 days and we will give you a full refund.