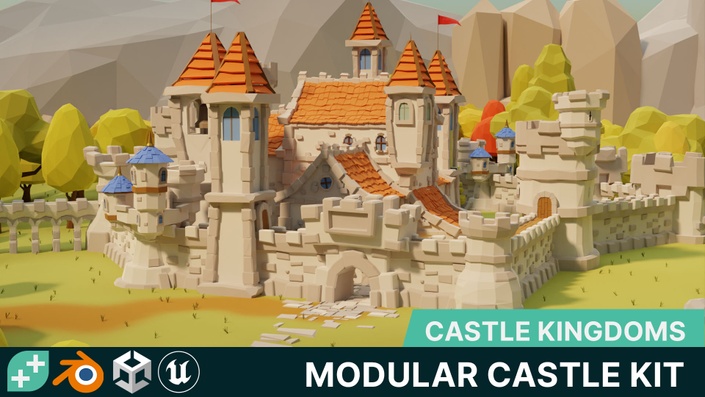 Castle Kingdoms - Modular Castle Kit
Grab these 251 Different Low Poly Castle Wall, Building, and Environment Assets today!
Watch Promo
Imagine a castle, towering and grand, nestled amidst rolling hills and shimmering waters, its walls echoing tales of valor. Sounds like a dream? Well, it's about to become your reality! Dive into the Modular Castle Kit, part of the epic Castle Kingdoms Megapack - and bring your medieval dreams to digital life.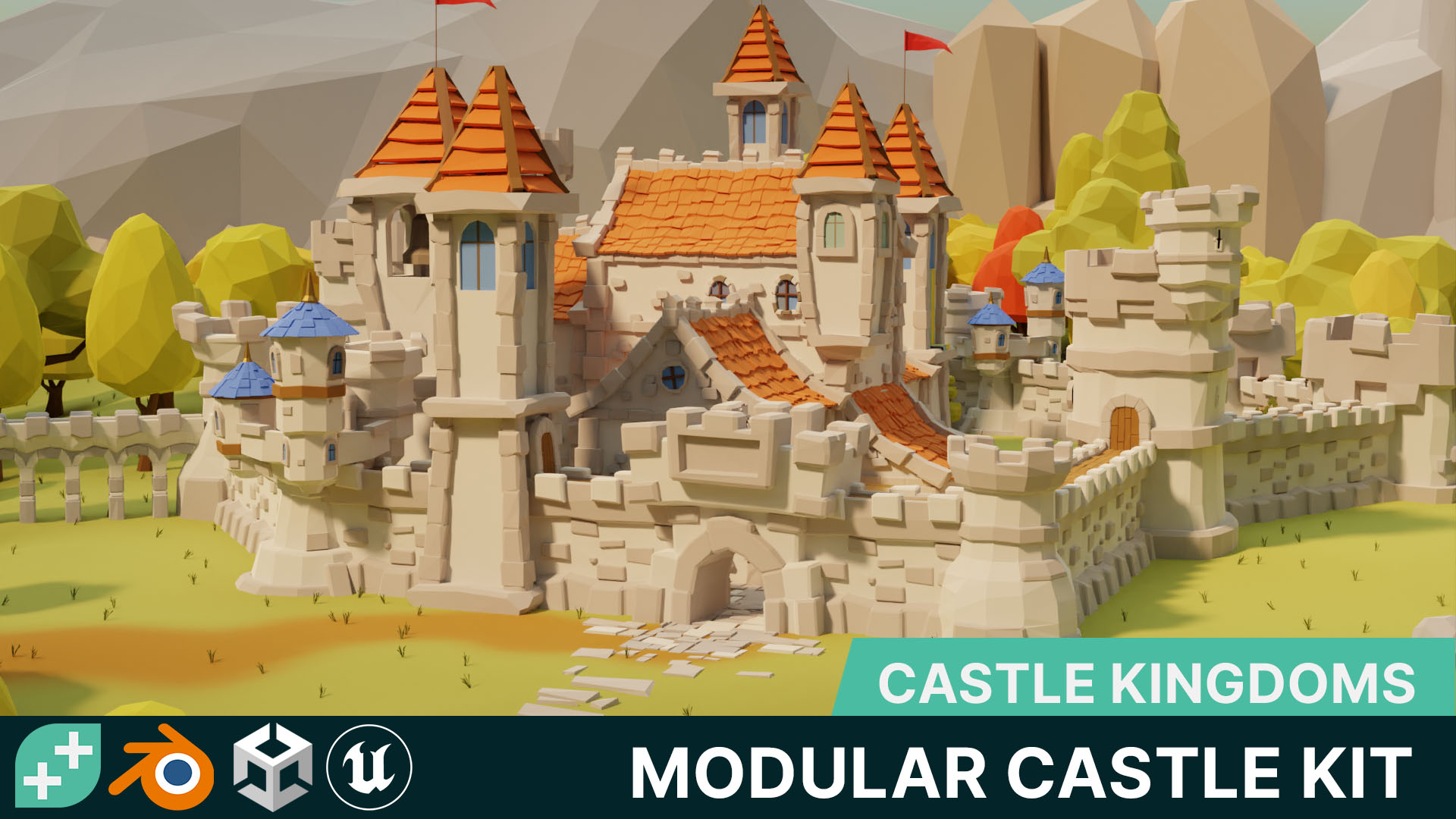 Behold what lies within this royal vault:
146 Majestic Buildings & Parts: From the grandest of towers to the quaintest of huts, craft to your heart's content.
105 Diverse Modular Castle Walls & Parts: Straight, curved, or cornered - your castle, your rules! Plus, doorways to welcome allies and windows to gaze upon your realm.
3 Authentic Textures & 2 Materials: Capture the true essence of medieval stonework and design.
251 Detailed FBX Files & 251 Unity Prefabs: Ready-to-use assets, each carefully curated for immersive gameplay.
Unity Layout Scene: Need a spark of inspiration? Dive right in!
.Blend File: For those who love to blend their creativity.
Unreal Project: Dream bigger, dream Unreal.
Universal Asset License: For any game project, in any game engine, with full hobby or commercial usage rights.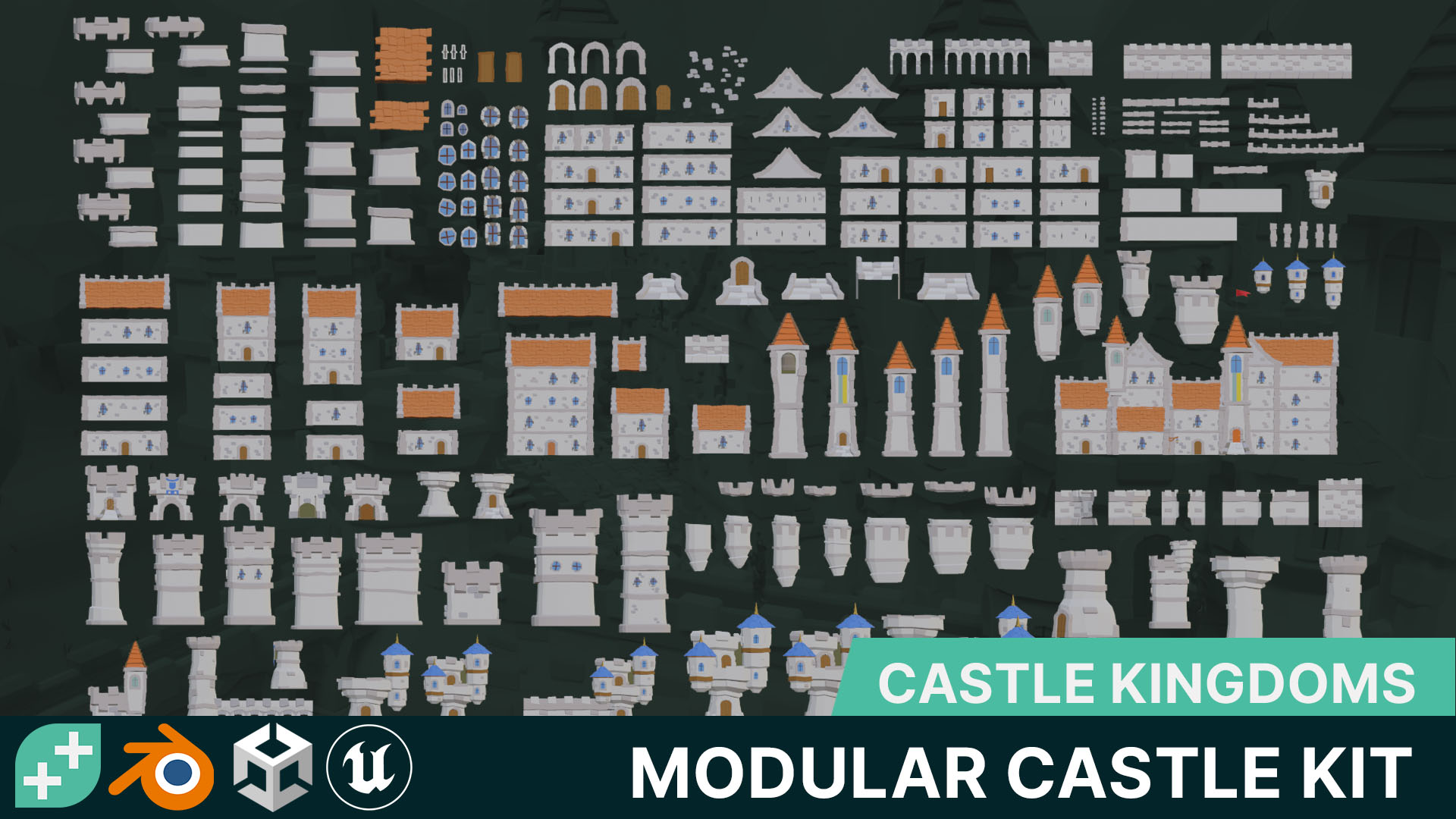 Why this kit is the cornerstone of your game world:
Ultimate Customization: Build sprawling fortresses or secluded citadels, all tailored to your vision.
Game-Ready: Optimally designed for a seamless experience in Unity and Unreal.
High-Quality Assets: Ensuring every stone, stair, and tower stands out in your kingdom.
Megapack Synergy: A perfect mate to the broader Castle Kingdoms Megapack collection.
Masons and architects of the gaming realm, it's time to roll up those sleeves and lay the first stone. The Castle Kingdoms Megapack: Modular Castle Kit is here to empower your creation, one block at a time. Your medieval saga is but a build away! 🛡️🧱🎮