Big List of Video Game Industry Roles
This huge list has all of the most common roles you'll find in game development studios. For each one, Rick has written a brief description to sum up what the responsibilities of that role are. This is a great list for getting more specific on exactly where it is you feel you can add value to an employer.
Game Industry Roles V2.0 - by Rick Davidson.pdf
Click the link below to download "The Big List of Video Game Development Team Roles" PDF. This is an excellent resource to help you focus on which specific role you are building your value for. All of the most common video game roles are listed and explained.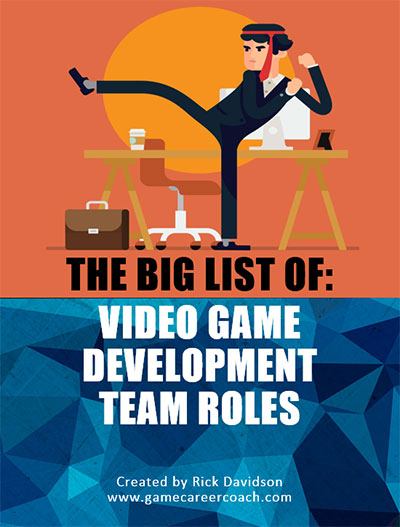 Game-Industry-Roles-V2.0-by-Rick-Davidson.pdf