Links & Resources
Asking Questions & Finding Resources:
Want to ask a question about a specific lecture? Below the video in every lecture you'll find a 'Discussion' tab (see 1 on image below). Here you can see posts from other students or create a new topic that will be seen by our Teaching Assistants and community members.
Under 'Resources' (see 3 on image below) you'll find all the relevant links for that lecture, as well as any DOWNLOADS.
Note: In some of our larger courses there may also be an additional lecture in the 'Extras' section which contains ALL the resources in one place, to make it easier to find them a later date.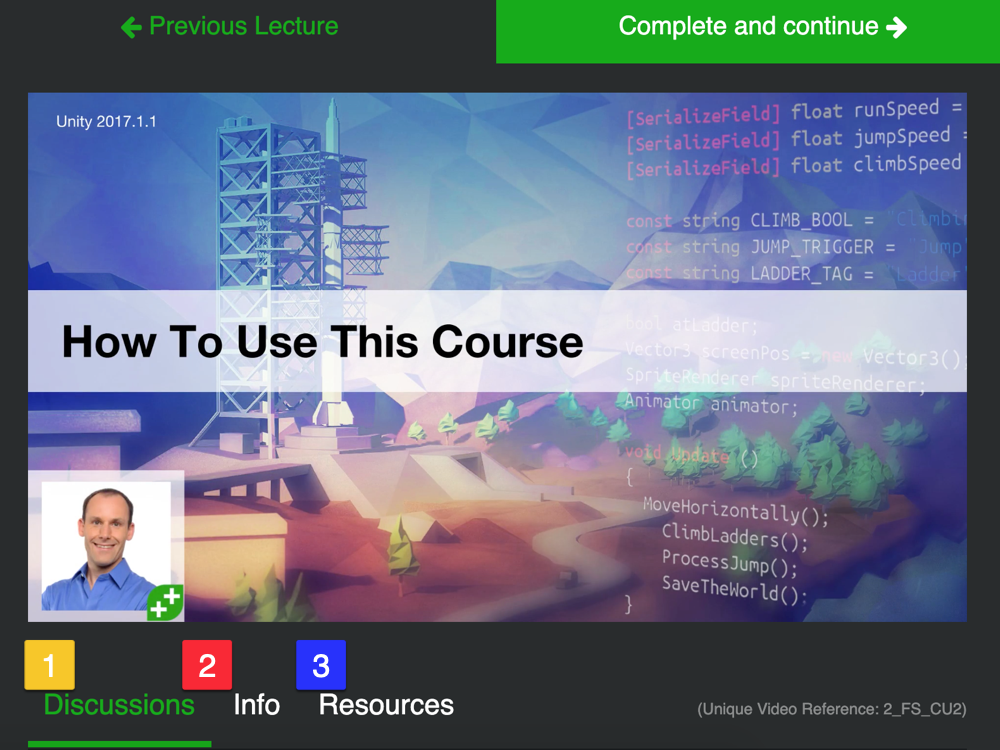 Links & Locations:
Below are all the other places where you can connect with the GameDev.tv community to ask questions or share your progress:
UNITY: https://www.facebook.com/groups/completeunitydeveloper
UNREAL: https://www.facebook.com/groups/unrealcourse
BLENDER: https://www.facebook.com/groups/blendercourse
2D ART: https://www.facebook.com/groups/gameartcourse
game dev journeys): https://blog.gamedev.tv/
Add GameDev.tv To Your Mobile Device:
Android Process
Using Chrome, navigate to http://community.gamedev.tv.
Click on the 3 dots in the top right corner of the window.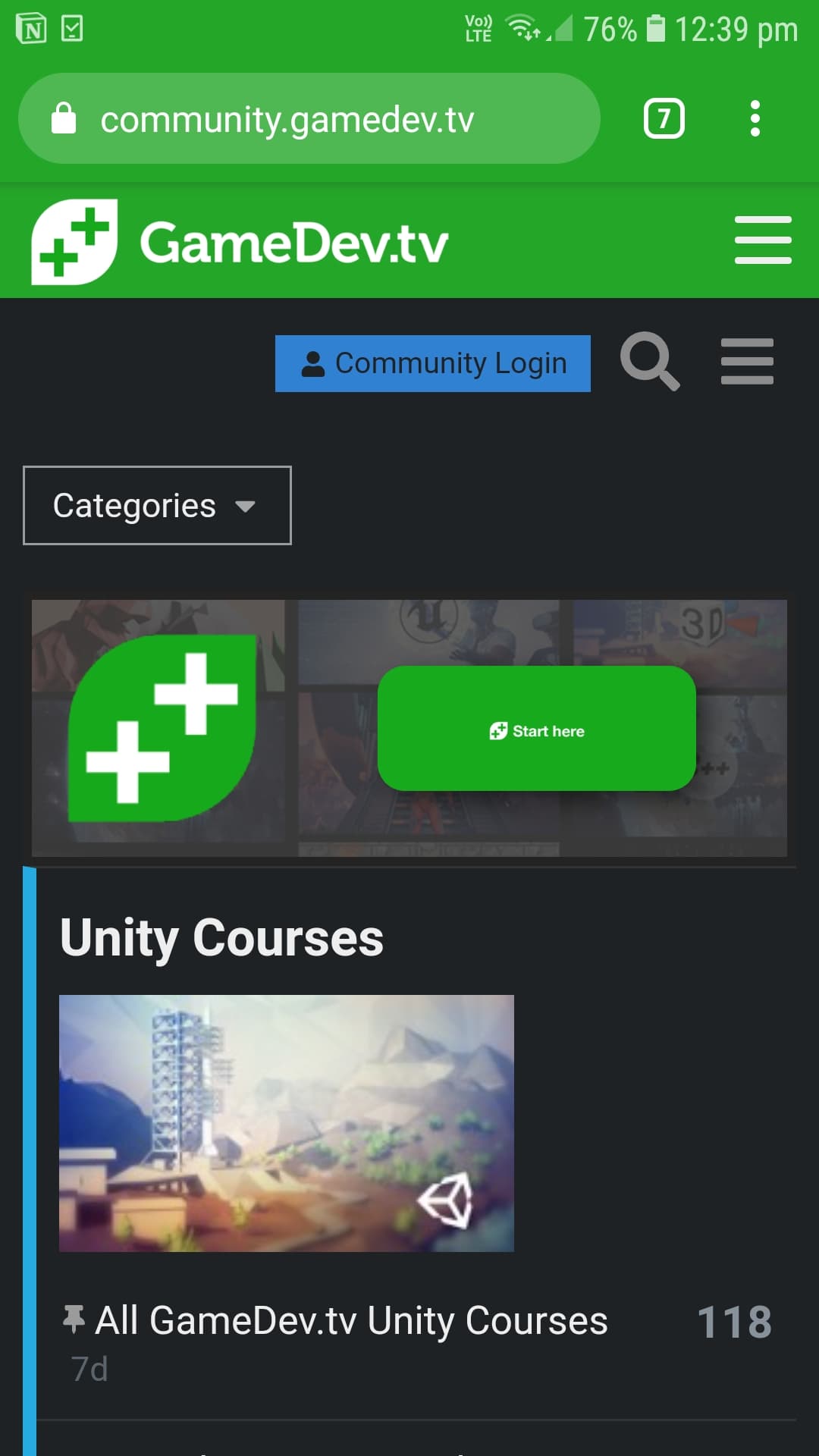 3. If accessing the GameDev.tv community site, you can select "Install app"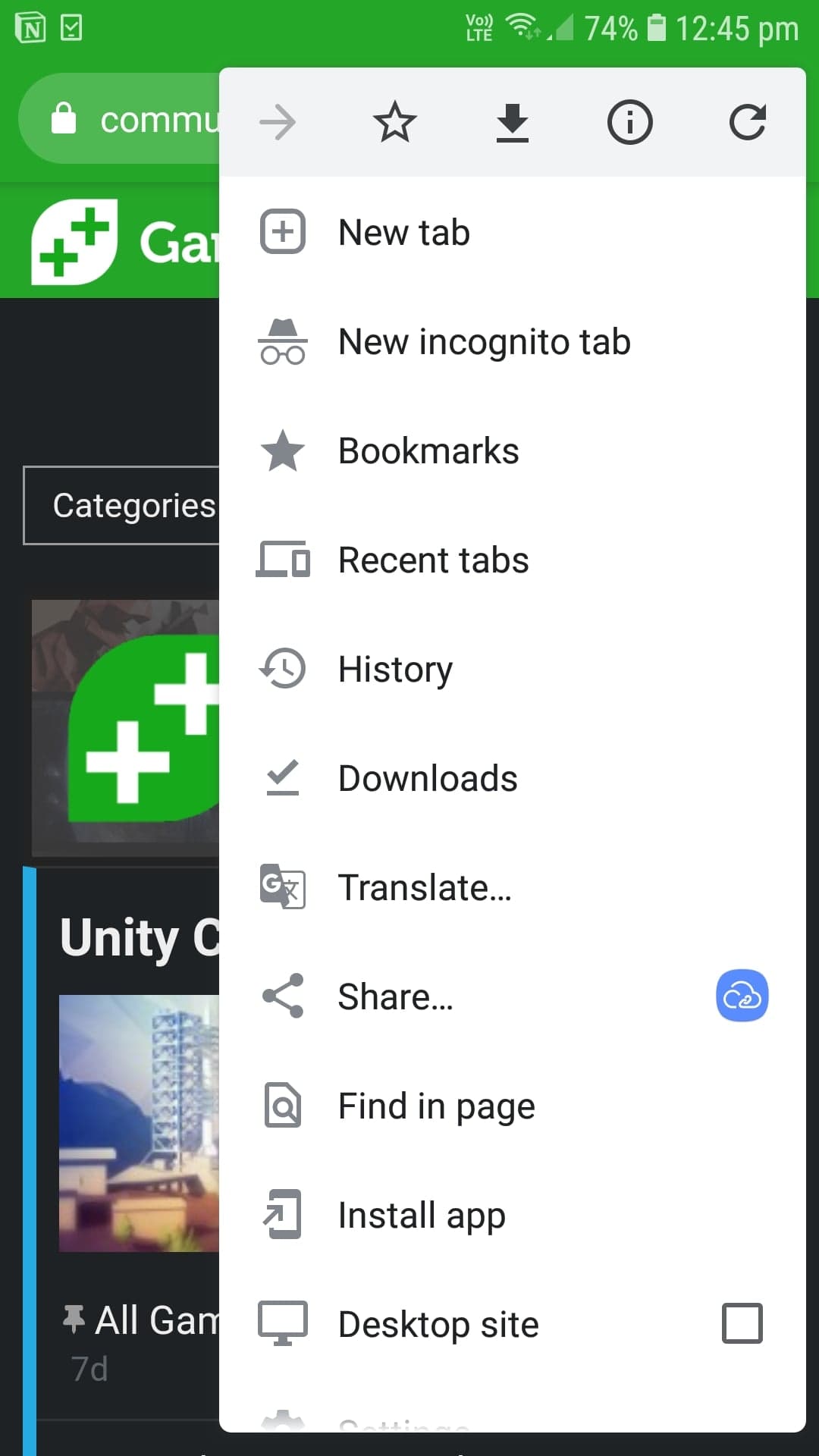 For regular websites you can click "Add to Home screen"
If installed as an app, navigate to your apps, click and hold on the app icon, and drag it to your desired home screen page.
iOS Process
Go to https://community.gamedev.tv in Safari.
Navigate to your favourite busy place on the site.
Share icon then "Add To Home Screen"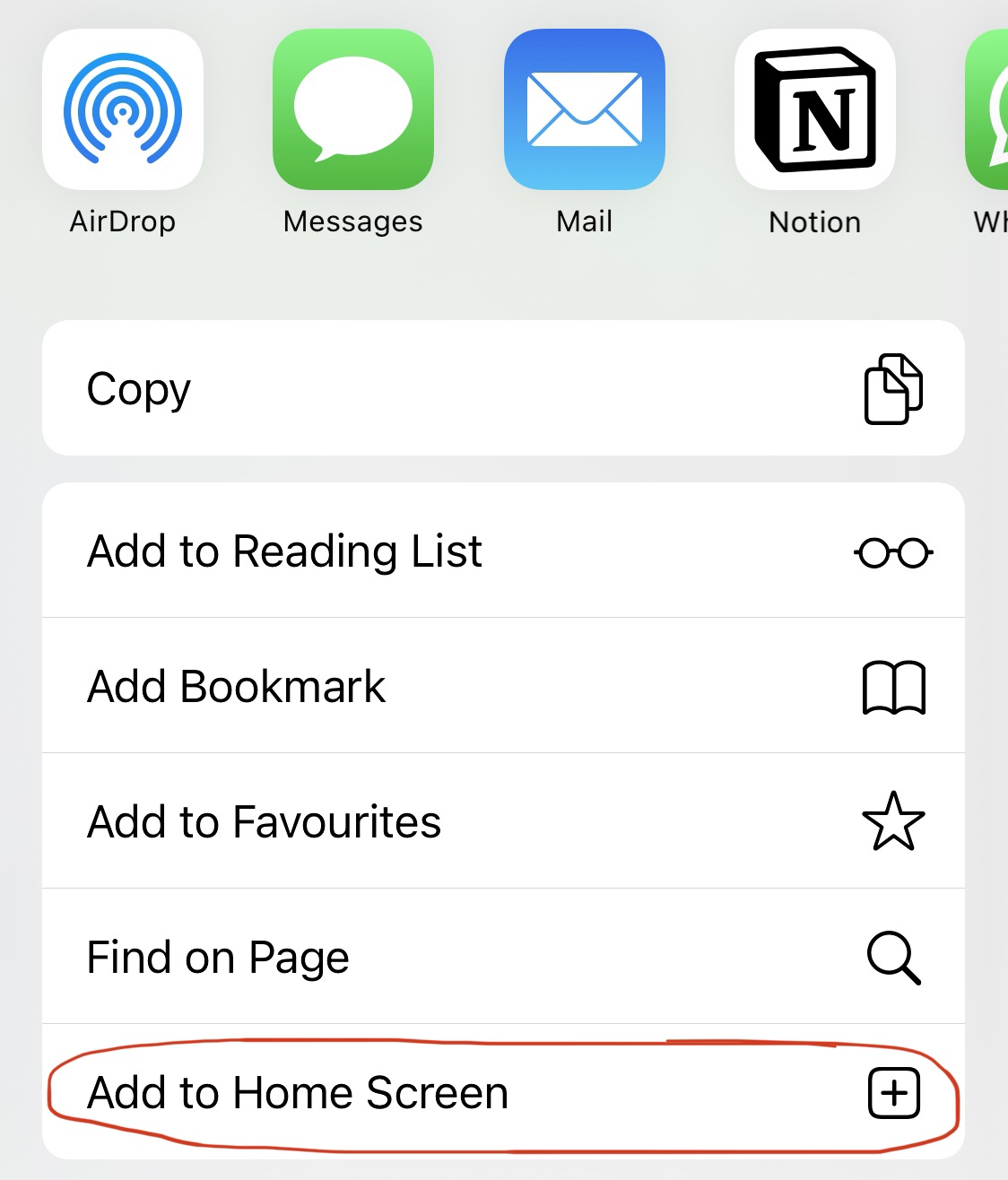 4. Click "Add" on "Add to Home Screen" window.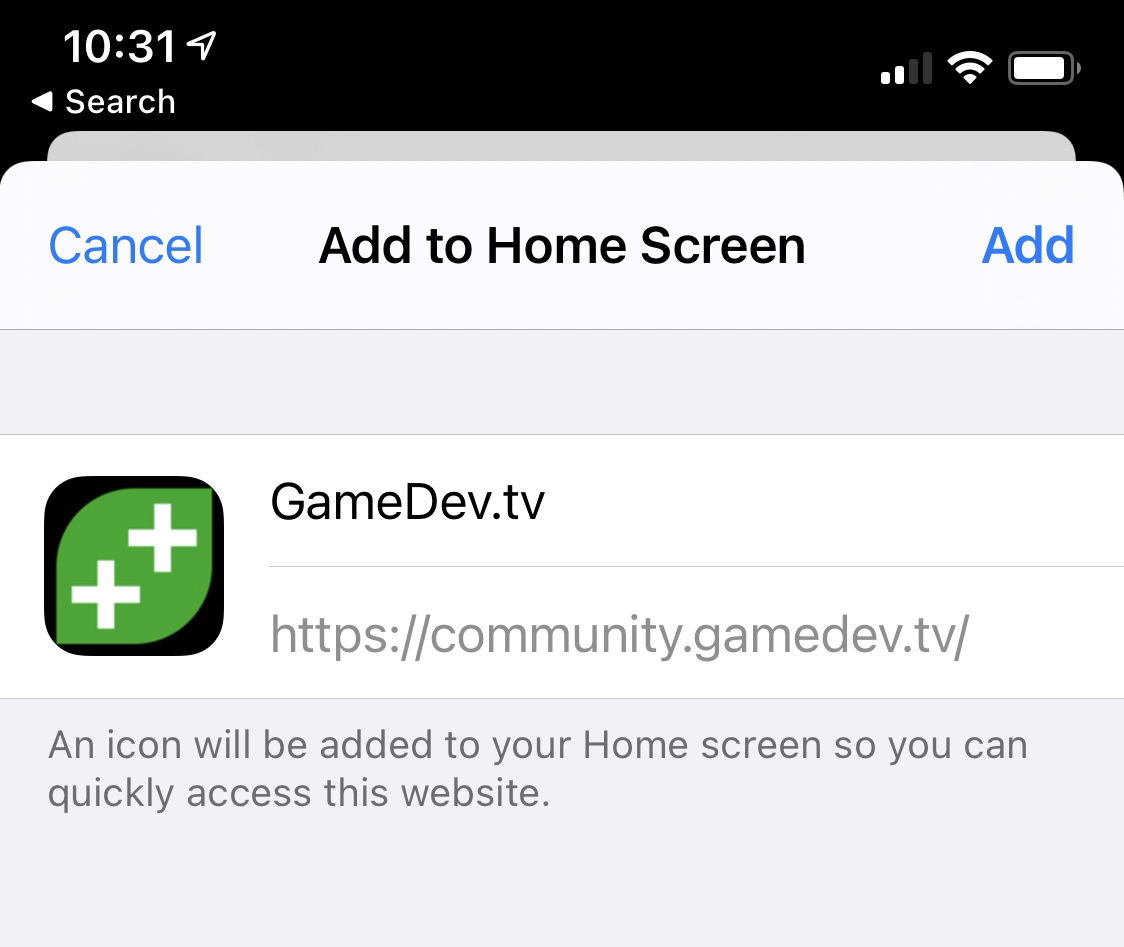 This article shares with you all the relevant links and details for getting support, asking questions and accessing resources provided by your instructor.